"IFS".. fuel for the imagination.. funding solutions for your needs.




Welcome-Bienvenido to the home page of:
Robert Isenberg, D.C.F.S.
YOUR
DIVERSIFIED CASH FLOW SPECIALIST

( Hablamos Español)



?¿! ARE YOU OR YOUR BUSINESS IN NEED OF CASH?¿!
Do you or your business own any cash flow or debt instruments?
Have you started a business and wish to grow, but don't have the cash to grow?!
Or, maybe you have an urgent need for cash that the monthly income from your
cash flow instrument just won't cover?!!!
WE HAVE ACCESS TO
HUNDREDS OF FUNDING
SOURCES
WHO BUY CASH FLOW AND DEBT INSTRUMENTS!
Real estate notes
Business notes
Factoring (Invoices)
Lottery Winnings
Structured Settlements
Viatical Settlements
Bad Debt Portfolios
Commercial Leases
Equipment Leases
Military pensions
AND MUCH MORE!!!
As a graduate of the Diversified Cash Flow Institute, and a member of The
American Cash Flow Association, I am specially trained to help you find the right
funding source for your specific cash flow needs. I will be your personal guide
through the secondary finance world.


Contact: ROBERT ISENBERG, DCFS
Phone: (909)797-6745
Snail Mail: 35256 Vineyard St., Yucaipa, CA 92399





Table Of Contents






INSTANT SUBMISSION

Your Web Site On

DIRECTORIES

FREE
CLICK HERE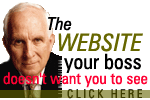 <! -----------Start copying here ----------- >



<! -----------Stop copying here ----------- >




1997-2001 Copy Right I.F.S.